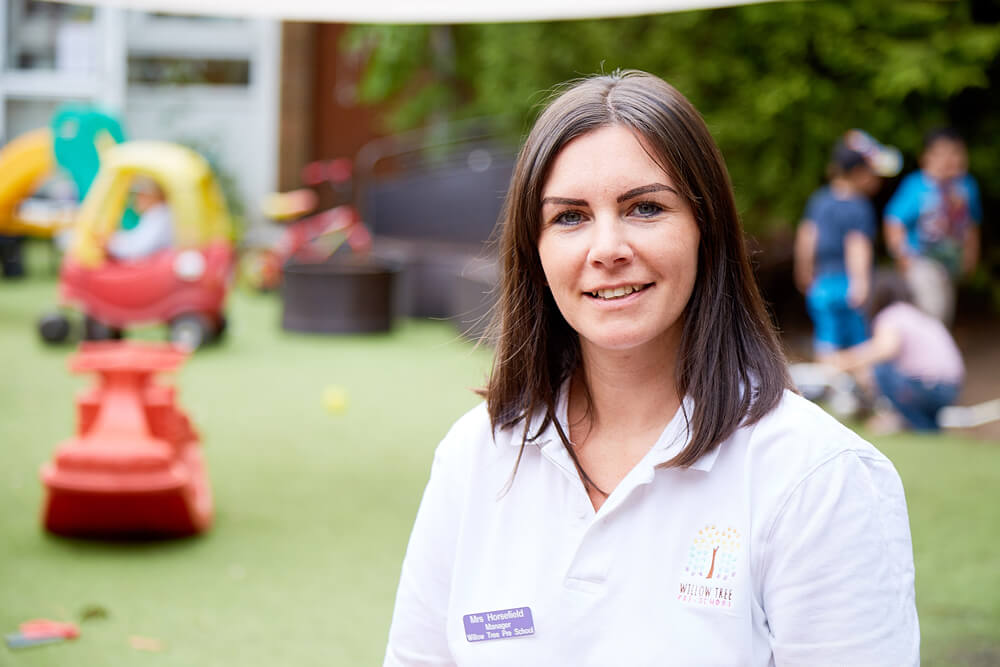 Asher Sievey - Manager
In January 2015, i took over ownership and management at Willow Tree Pre School. The setting had been previously run by Mrs Kilmartin for several years and was based in a church hall on Cecil Road in Hale village. After my first two years, the church was sold, so we relocated to our current location in the church on Woodlands parkway in Timperley/Altrincham.
I love my job at Willow Tree and am very passionate about the care and education provided for early years children. I have always worked in childcare, so have over 20 years experience. When i left school i studied for my Nursery nurse diploma, and have since completed a foundation degree in early years childhood studies. I have worked in nurseries, play centres, after school clubs, in private houses as a nanny and also ran my own childminding business from home for a few years.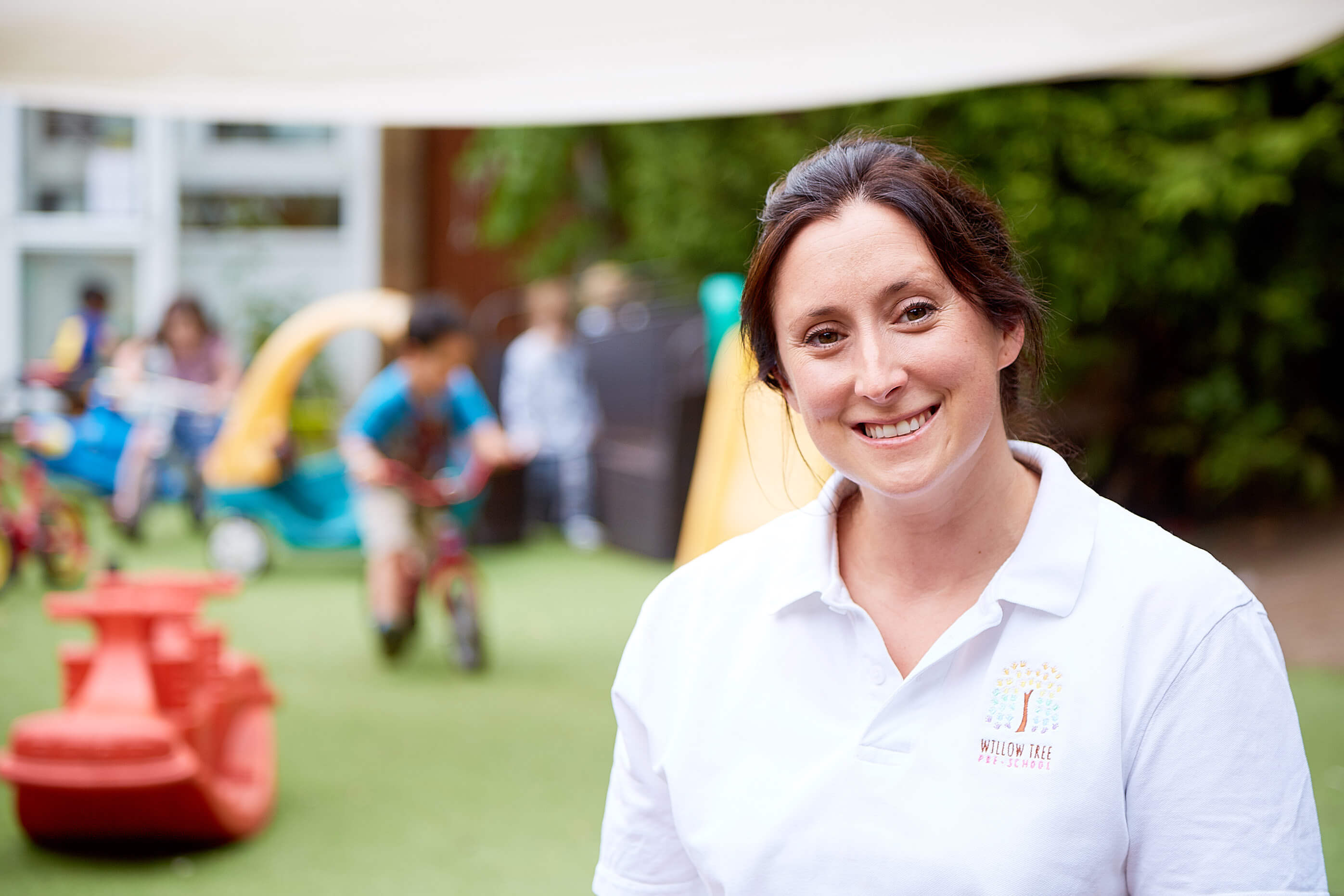 Jo Spearing - Deputy Manager
Hello, my name is Jo Spearing and I live in Altrincham with my partner Simon, my three children and two rather mischievous kittens. 
Since graduating from University with a teaching degree, I have taught children in Nursery, Reception and Year One.  I started working at Willow Tree in September 2018 and am the newest member of the Willow Tree team.  I find working with children enormously rewarding, exciting and magical.
I have three amazing and busy children of my own, one of whom is at secondary school which I can't quite believe and two younger children who both went to Willow Tree themselves and absolutely loved their time here. It was their fantastic experience which made me want to be part of the Willow Tree team.
Outside of work I love spending time with my family and friends. My children keep me busy as we enjoy days out together, making and baking and exploring new places. I love to cook, read and get out and about.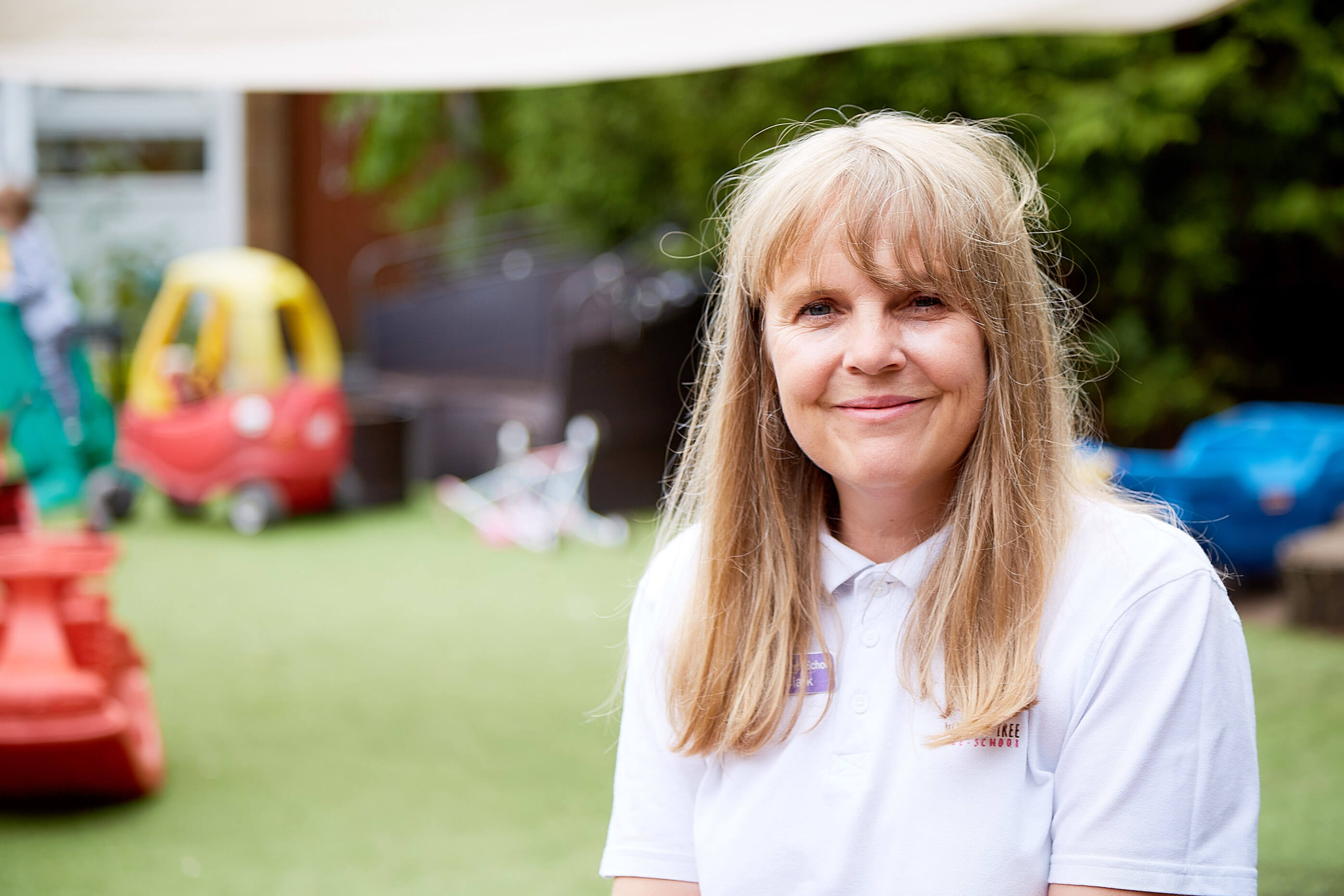 Jane Clark
An English graduate from a web development/design background who got the bug for working with young children after voluntary work in early years setting. A previous role as a qualified gymnastics coach also gave me the yen for supporting children's confidence and learning. Currently, I am studying for a NVQ Level 3 Early Years Educator to further my knowledge and understanding.
I find there are never enough hours in the day because I enjoy reading, yoga, walking, listening to music, messing about on guitars, sewing, crafts and dress making. I was introduced to yoga by my Grandma and I have played the guitar, sang and written songs in bands who featured in music magazines. Rough Trade asked to sell one of my band's records.
My precious moments are spent with my family. You may find us at a museum, art gallery, enjoying a country walk, exploring a city, swimming, playing rugby, tennis or football in the park or at home dancing to my daughter's favourite band – ABBA.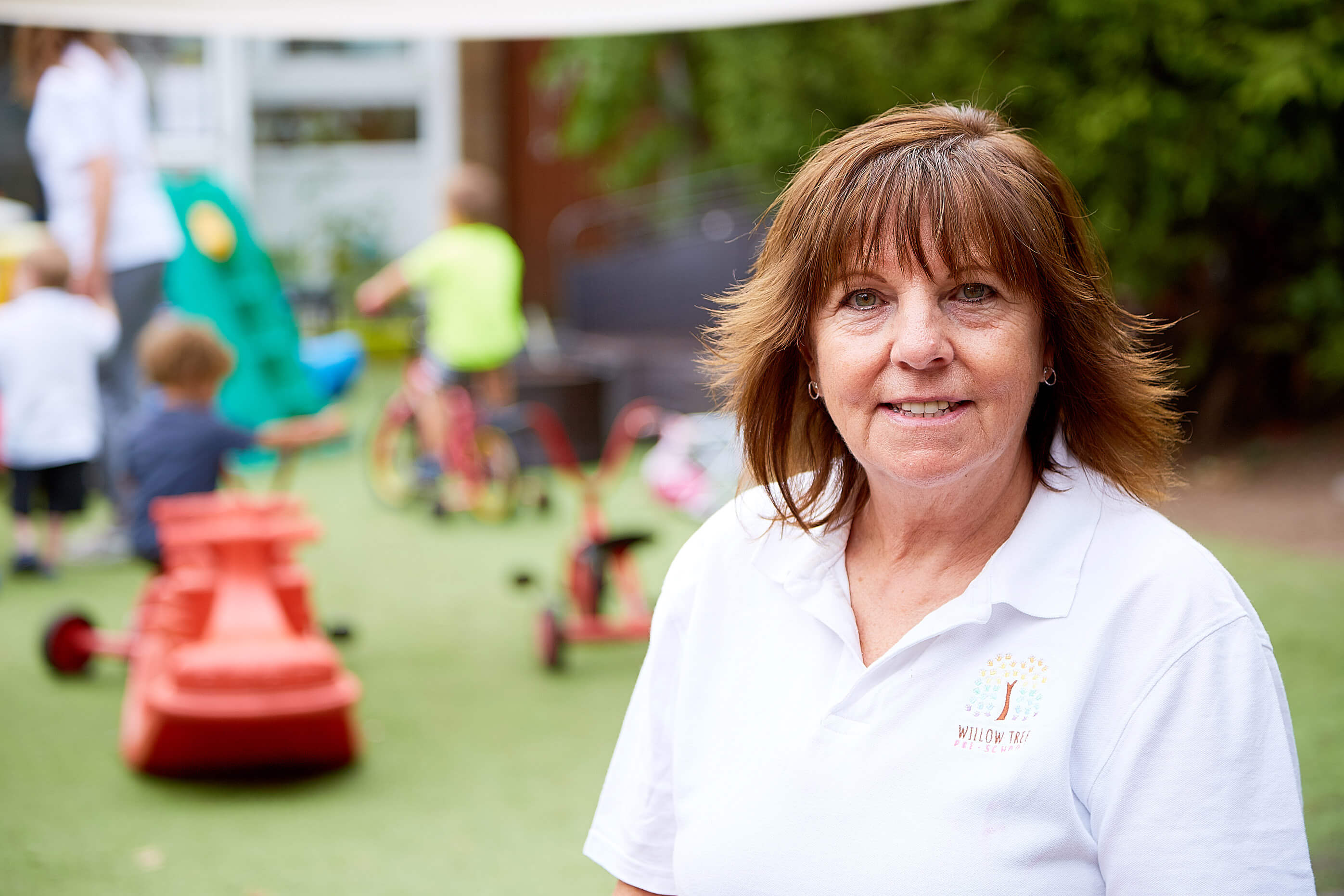 Paula Sievey
Hello, I am Paula and I have worked at Willow Tree for almost four years now.
Before my time at willow tree I was a childminder from my home setting, and have been a nanny. I also worked in catering for many years, including a job as the nursery cook.
I live in the lovely town of Altrincham and I enjoy socialising with friends and spending time with family. I am a Mother and a Nana to 5 fantastic grandchildren, who love coming to Nana's house be spoilt!
I enjoy cooking, baking, swimming and reading. I am a social butterfly and never turn down an invitation!
Mrs Horsefield is my daughter and I love working with the willow tree team.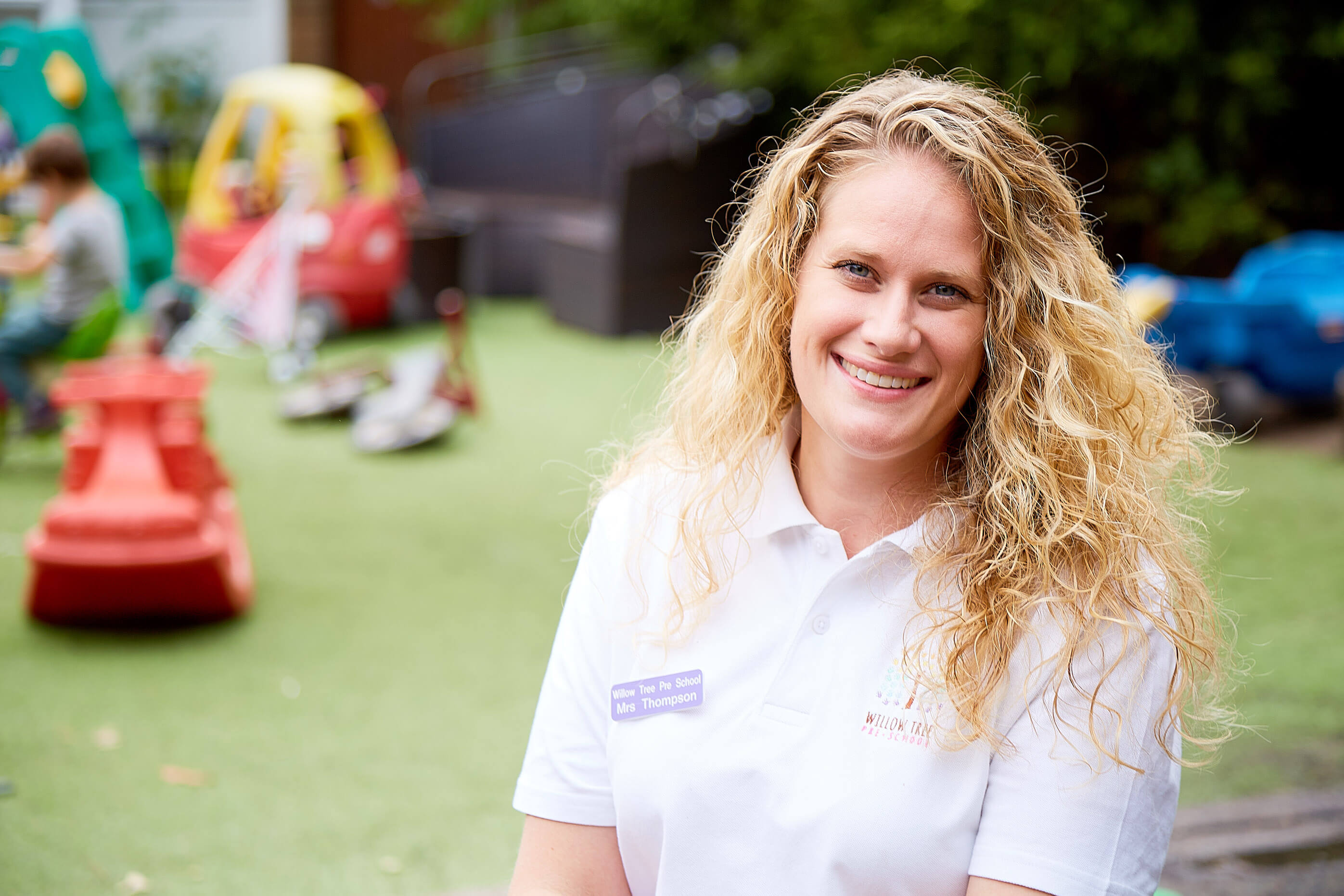 Louise Thompson
My name is Louise Thompson and I have been a member of the team at Willow Tree since 2017.
I have a keen interest in childcare and early years development/education, and have over 20 years experience in this area.
Away from work my interests include; badminton, reading, walking, travel, good food, and most of all, family.
I live locally with my husband and our beautiful daughter. Oh, and I mustn't forget the cat!
I love working with all the children and team at Willow Tree, and thoroughly enjoy helping our children develop in their all-important early years.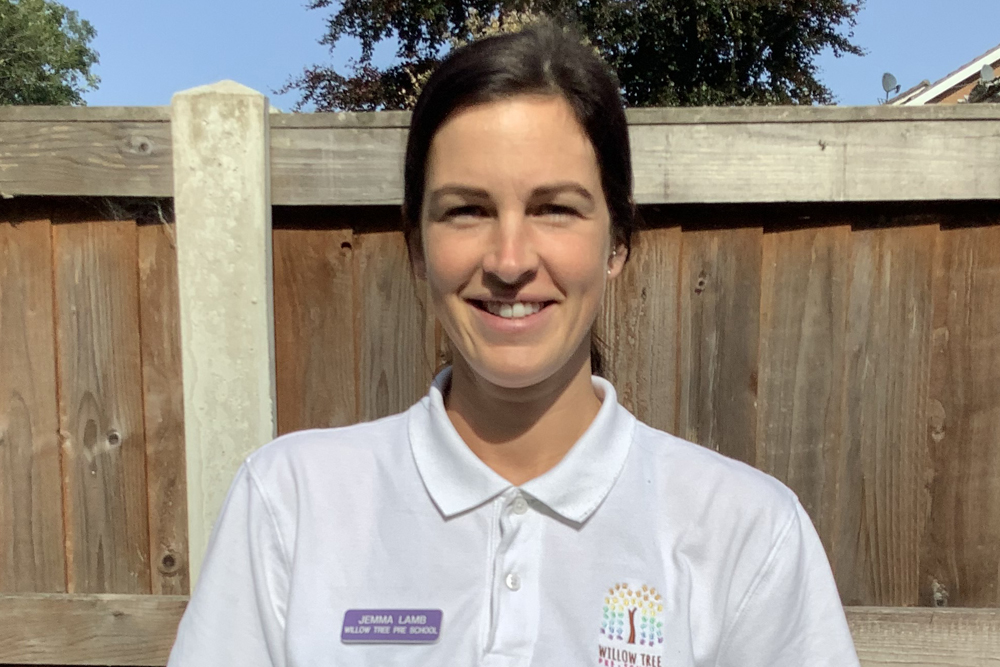 Jemma Lamb
Hello, My name is Jemma and I am proud to be a member of Willow Tree joining the loveliest team of ladies in 2020.
I have a Teaching Assistant qualification and over 10 years experience working in early years settings. I am extremely passionate about supporting a child's development in the early stages of life.
In my spare time I am kept busy with my two daughters, we enjoy family days out and quality time together. I also like to socialise with my friends whilst enjoying some nice food and drink in my "spare spare" time.
I try to keep active with gym classes, walks and bike rides.